Usiku Africa is an excing new nightly desnaon for fun live events, games, and shows to keep you entertained. Starng with a series of trivia, news and word games where you can win cash prizes direct to your M-PESA every night.
At Usiku Games, we're not just creang the next generaon of mobile games that are relevant and interesng to today's African youth, we're actually creang an enre movement around #GamingForGood – finding ways to use gamificaon to make a posive social impact in our communies.
So you think you know your facts?
Grab a helmet and hop on a boda to show your stuff. Every answer you get right supercharges your moto racing you towards the finish line. Get there first and win up to 320 uCoins!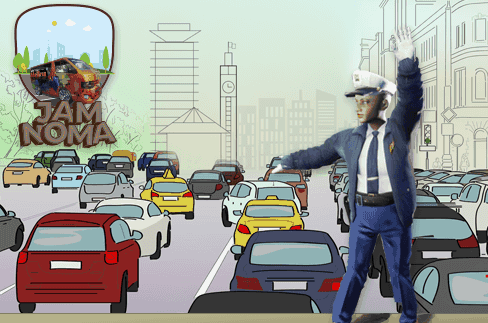 Everyone hates traffic!
Help our famous dancing traffic cop to clear the jam and get your matatu back on the road. There's 60 levels to beat, but watch-out! Each level gets more challenging. Original hip-hop soundtrack by Kibera's own rappers: Moroko and Blak.
Poachers are on the loose!
Based on the wildly successful 2048 game, this brain teaser game will be sure to have you roaring with pride when you beat the record.
Ready for a break from your crazy day?
Slide into Age of Asante and relax with this laid-back game matching Adinkra tiles from the Ancient West African "Asante" kingdom.